Take a Look at How the Stats Line Up
Graphics by Nehema Kariuki. Courtesy of the Burns Halperin Report 2022.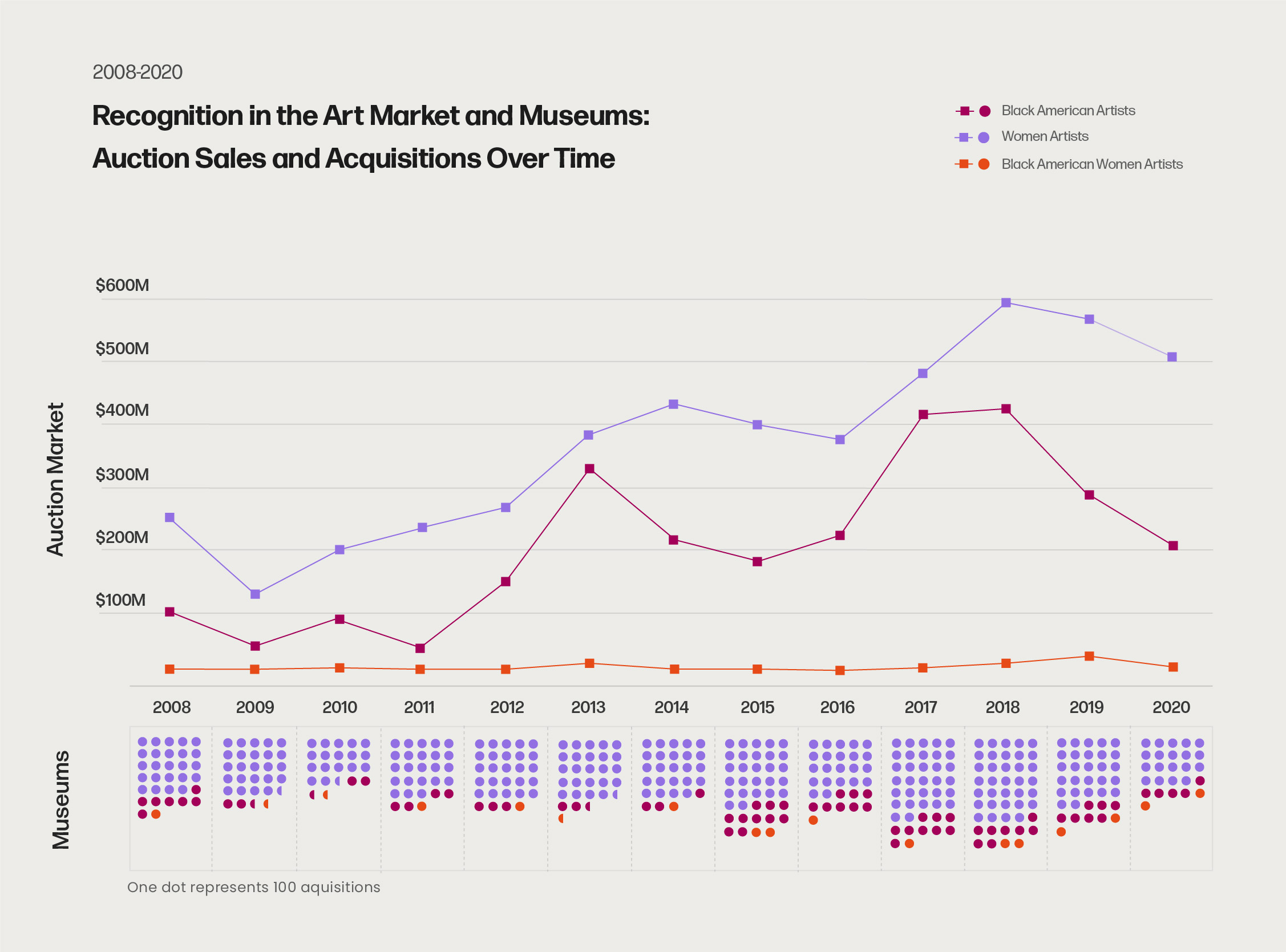 Museums vs. Their Publics
How American institutions stack up against demographics
Budget Ain't It
Some of the Smaller Museums Are Doing The Best Work
Which Women Artists Are Museums Buying?
Institutional Buying Skews Old, Dead and Unfamiliar
Which Black American Artists Are Museums Buying?
Mostly Contemporary and Mostly Male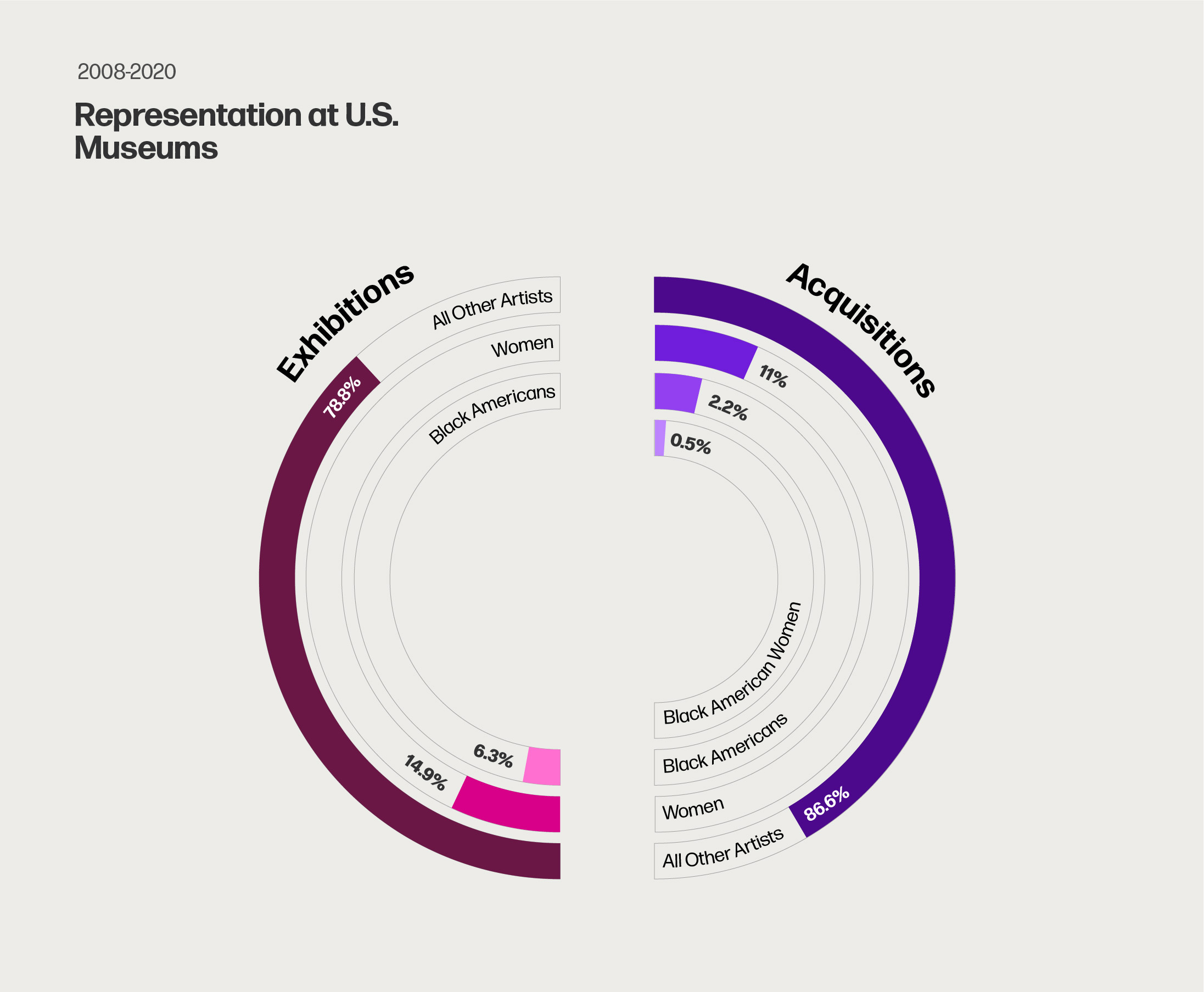 The Impact of Museum Donors
Museums Receive More Work Than They Buy—Except for Work By Black American Women Artists
Supply and Demand
Where buyers concentrate their spending at auction
The Top Artists—Then Everyone Else
The Market Favors a Few Known Names
A Few Giants Dominate The Market
Buyers Show Limited Interest in Art Beyond Obvious Market Darlings
Putting Prices in Context
The Size of These Markets Within to the Global Total